Have you heard of Scalp Micro Pigmentation? If you're suffering from any hair loss problems and looking for a proven treatment, then you've probably come across the term before. However, most people don't fully understand what Scalp Micro-Pigmentation (SMP) Therapy is. Well, this ultimate guide to scalp micropigmentation has got you covered! Just below this guide will cover everything you need to know for SMP.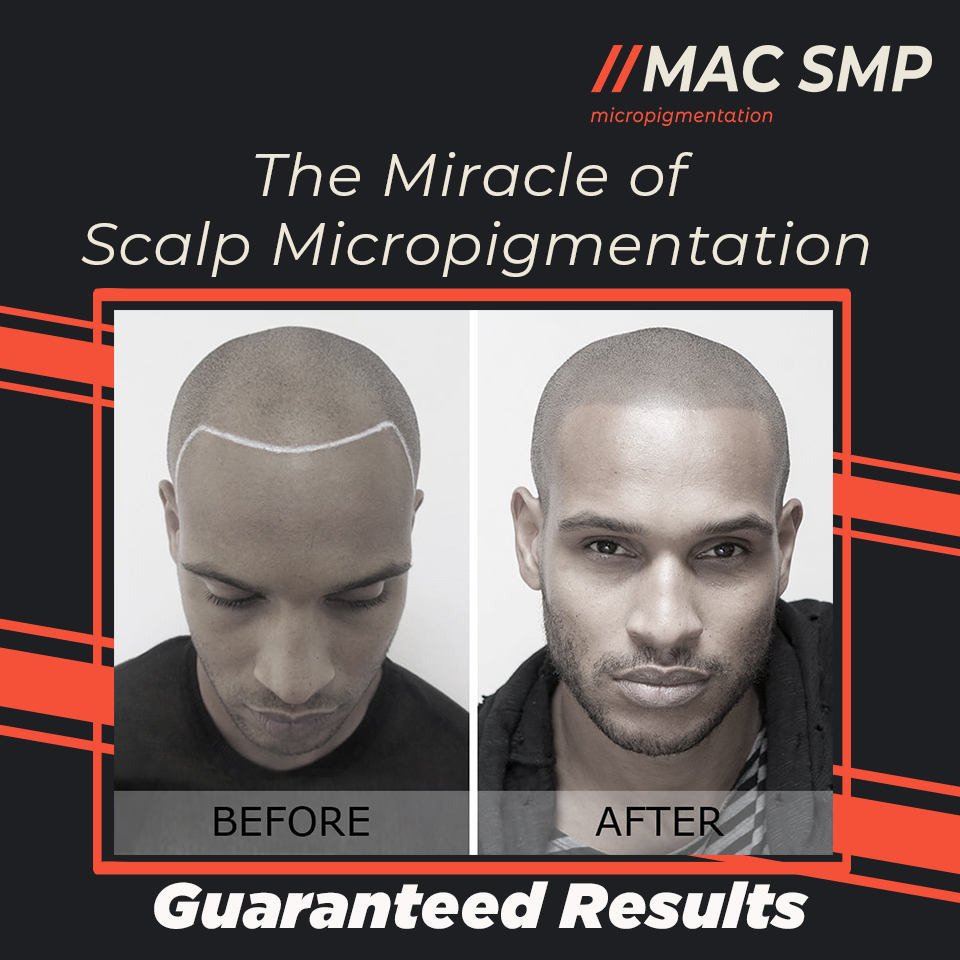 Key Takeaways
Scalp Micropigmentation (SMP) is a non-surgical hair tattoo that gives the appearance of a defined hairline, buzzcut, or fade. SMP is perfect for anyone suffering from hair loss or scaring that is looking to define their hairline with a Scalp Micro Pigmentation Clinic.
Now, let's get at it right away!
Scalp micro pigmentation is a broad term that covers scalp pigmentation, tricopigmentation, hair follicle replication, and hair tattoo. Note that the Hair tattoo here isn't actually a typical tattoo since the black pigment doesn't as deep. The ink only enters 2mm into the epidermis.
What is Scalp Micropigmentation Treatment?
It is a nonsurgical superficial cosmetic tattoo that replicates hair follicle appearance. Thus, creating the illusion of short-length shaved hair, shadow hair stubble, or a buzz-cut hairstyle.
It can be carried out on a balding area, receding hairline, thinning crown, or hair parting. It is also used to conceal hair transplant scars & scar tissue from burns or imperfections on the head. The process is minimally painful and doesn't require local anesthesia.
It is performed with an electric tattoo device which consists of a digital power source and a disposable microneedle. Also, the equipment has enough force to penetrate the scalp epidermally, where ink is deposited to create small microdots, which illudes a density effect of thicker, fuller hair.
Who Can Use Scalp Micro-Needling?
Scalp micro pigmentation is a pointillism technique suitable for anyone experiencing hair loss due to any reason. It's used for those experiencing:
Baldness
Alopecia
Cancer
Hair thinning
Female pattern baldness
Uneven hairline, etc.
People may also ask, "does scalp micropigmentation help my hair grow?" The answer is no, it doesn't grow or regrow hair. Instead, it replicates hair appearance and is best suited for a buzz cut style to create a natural outcome.
However, if scalp micro pigmentation is carried out on only a tiny portion of the scalp, a longer hairstyle can be worn.
Does Scalp Micropigmentation Look Real?
If correctly performed by an expert, it has a realistic, undetectable, and natural outcome. Furthermore, the pigment is blended into existing hair follicles in the treatment procedure. Thus, creating a seamless look across the entire scalp.
Also, the hair color is matched by evaluating where the client fits on the color scale. You can match the shade of pigment to suit various skin tones, including Caucasians and blacks. It also works with gray hair because when cut low, the hair roots are darker. A grayscale pigment can be used to adjust the ink shade, so it blends.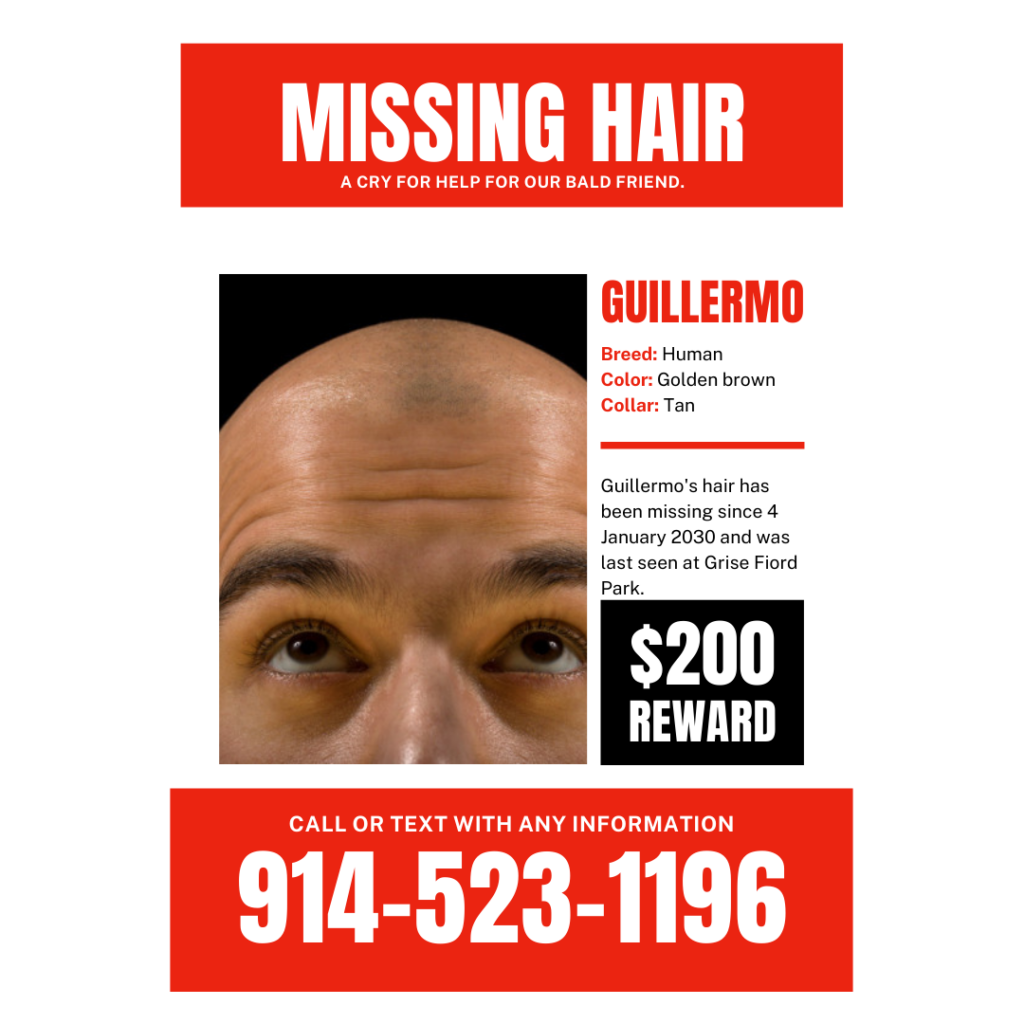 Will I Regret Scalp Micropigmentation?
Thankfully, at Mac SMP we offer a FREE Consultation to map out your hairline design. You as the client have complete control over the design & style of your SMP procedure. You'll love the hairline design because you'll work with one of our SMP Experts to design the perfect hairline.
Most People Have Regrets also arise due to other reasons such as:
Incompetent clinics.
Use of mismatched pigment – which could lead to change in color or erroneous puncture size.
Using the wrong tool, etc.
Can Scalp Micropigmentation be removed?
It is considered a semi-permanent procedure because its effects last 6-8 years before it begins fading and requires a touch-up. However, in cases where the process is wrongly done, and the client is unsatisfied, they can remove scalp pigmentation.
There are three removal methods:
Undo Removal: Originates from Candice Piroli and Seif Sadly Candice of Estetique International. It is suitable for all skin types, less invasive, and less painful. It also eliminates the danger of hypopigmentation and hyperpigmentation.
Laser Removal: This is more complicated, and if wrongly carried out, it can lead to burns or scars. It is more painful and requires 2-10 sessions depending on a variety of factors. This method is not suitable for dark-skinned clients.
Saline Removal: It's done with a mixture of saltwater and chemicals using a tattoo machine. However, it isn't an approved removal method. The saline removal method has different mixture formulas and various brands – e.g., Scalpa, Li-Ft, At Ocean.
How Much Does Scalp Micropigmentation Cost?
Scalp micro pigmentation has no fixed price. Its price varies based on location i.e. the proximity of the clinic, and the severity of hair loss. Price could range from $1,000 to $4,000.
Schedule a Free Consultation Below:
[bookly-form category_id="-1″ service_id="1″ staff_member_id="1″ hide="categories,staff_members"]
Over time, as the skin naturally exfoliates itself, the color of the treated area lightens. This occurrence may be enhanced by dry, flaky skin. Hence, it's advised to keep the area moisturized for a longer-lasting effect. Note that the color lightens but doesn't change unless an incorrect pigment is used. Also, when it begins to lighten, a touch-up is required. Touch-up costs less than the initial procedure.
How Long Does Scalp Micropigmentation Take to Heal?
It's not a one-time procedure. It requires 3-4 sessions of 2-5 hours each, depending on the severity of hair decline. The sessions are spaced ten to twenty days apart. After each session, minimal swelling and slight redness are experienced on the scalp for a day or two. Minimal recovery time is needed as most individuals return to work the same day or the next day. But, it takes about seven days for full scalp recovery.
During recovery, it's advisable to wear a hat to prevent exposure to the sun as this means longer retention.
Your next question might be, "when can I wash my hair after scalp micropigmentation?" Well, you must avoid scrubbing, shaving, and shampooing for 4-5 days. You can wash it with warm soapy water. 
After the final session, here are some tips for you to follow:
Avoid swimming, saunas, steam, heavy exercise, and excessive sweating for a week.
You can use a sterilized paper towel to blot away sweat.
Apply moisturizer to your scalp after a week. Avoid strong chemicals and hair growth products for a while so the pigment can settle properly.
You could get a haircut after five days
Conclusion
Scalp Micropigmentation is used to conceal hair loss and scars giving people that are suffering from hair loss a second chance. This non-surgical hair tattoo is safe for anyone looking to redefine their hairline. If you're looking for a world-class SMP Clinic, MAC SMP is the #1 Scalp Micro-Pigmentation Clinic in White Plains, NY!
What do you think? Is your scalp in need of Micro-pigmentation? What are your thoughts concerning this guide? How helpful was it to you? We'd be pleased to hear from you. Would you mind telling us what you think in the comment section below?
Enjoy This Article? You May Also Like: