Scalp micro pigmentation is taking the center stage in the US as a result of the rate of baldness among men. If you reside in New York City, and you need to treat your hair loss, you must lookout for the best scalp micropigmentation clinic in NYC. The clinic must understand how to evaluate your current hair loss and future scalp needs before commencing treatments.
There are several questions you need to answer before choosing an SMP clinic in New York. We found answers to the questions before selecting the best scalp micro pigmentation clinic in NYC.
Table of Contents
Key Takeaway
These 10 ten scalp micro-pigmentation clinics in New York have highly trained technicians who understand the administration of innovative treatments. The clinics tick every box in terms of experience, knowledge, and cost-effective services. Scalp micro pigmentation is a life-changing decision for anyone suffering from hair loss. Finding the right scalp micro-pigmentation artist is essential in the first place to avoid complications.
Scalp Micropigmentation Clinics NYC
One of the promising New York SMP clinics that specializes in hair loss treatments is Scalp Micro USA. They offer a 100% effective hair loss solution to baldness with the aid of customized hairline designs. Their methodology follows careful processing, and it guarantees a stylish look.
This amazing clinic helps you say goodbye to baldness. INKredible scalp uses the latest equipment and top pigments to change how hair loss patients feel about themselves. They own experienced practitioners who are passionate about helping people to gain self-esteem. INKredible scalp ensures you understand the process of SMP. They value changing people's lives for good.
Among the scalp micropigmentation clinic NYC, Gerow Hair Ink is a top-notch provider of realistic looks. Recording success in over a thousand treatments administered, Gerow Hair Ink practitioners show commitment to helping people worldwide. In addition, the technicians make their talents count to provide clients first-class services at all times. As a result, it is impossible to regret using their services.
Hairline Ink offers natural results to clients using modern and sterile equipment. They are one of the best SMP clinics in New York Thanks to their unmatched services that include professionalism, cleanliness, and pocket-friendly fees. This clinic goes the extra mile to keep its reputation high, which is why it keeps producing the best treatment for people. So, you can rest assured of hair solution with no complications when you choose Hairline Ink.
Parascalpmicro is an SMP clinic NYC that performs and teaches the latest advanced technology to solve hair loss problems. The technicians are adequately informed in terms of Paramedical and scalp micro-pigmentation. So, if you are choosing Parascalpmicro, you are subscribing to solutions and knowledge. In addition, their procedure is unique as clients are not required to shave their heads to get the job done.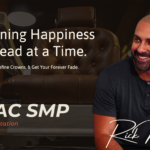 This clinic is one of the most sought-after SMP clinics in New York, given its cutting-edge hair loss solution. The certified practitioners with training in aesthetic facial and hair surgery offer to help patients feel confident once again. City Facial plastics provides state-of-the-art needles hair restoration procedures to give you a younger look. The technicians are knowledgeable, and they show it in practice.
7.    Scalp Tats NYC
Regardless of your hair loss needs, Scalp Tats NYC can offer you the custom solutions you deserve. With many years of professional experience, you can trust their technicians to provide effective services. In addition, this clinic goes as far as helping clients to cover scars to return their natural look. With Scalp Tats NYC, it's time to stop wearing hats to cover your hair loss.
This is a New York SMP clinic specializing in using tattoo methods to create a natural look for people. Vinci Hair Clinic has proven times without number that clients' wellbeing and satisfaction are essential. So, you are getting more value for less cost with this Scalp micropigmentation clinic NYC.
After a thorough assessment, we concluded that Natural Scalp is one of the most reliable SMP clinics in New York. The scalp micro-pigmentation of the clinic follows three stages: consultation, in-person analysis, and scheduling for treatment. It does not end there; they provide clients with an after-care packet of maintenance procedures. In addition, they are always available to clarify your curiosity.
The Scalp shop offers more than micro-pigmentation solutions to customers. Part of their SMP services is enhancing your entire SMP experience. The Scalp Shop assigns a practitioner to each customer. As a result, there is an assurance of full concentration on your treatment. The interior of the Scalp Shop appears to be entertaining rather than looking medical.
Conclusion
Please note that we have listed these clinics in no particular order. Still unsure which of the listed clinics to go with? No problem! Get in touch with us today We are not only the best in the industry, our work speaks for itself. We are an outstanding scalp micropigmentation clinic in NYC. Let us help you revive your look. Get your confidence back with the state-of-the-art mechanism for hair restoration.
The above SMPs offer outstanding services to ensure you regain that younger look you lost to baldness. Nevertheless, you must note that the best starting point to selecting a clinic is your hair loss needs. Then, you can rest assured of getting treated at reasonable and pocket-friendly costs.