The beauty of a woman lies in her hair. When you lack hair in certain parts of your head, it's normal for your confidence to drop. This is where scalp tattoo for women comes in.
Scalp tattoo is commonly used by women suffering from hair loss. Although it doesn't exactly restore your hair, it restores the look you would have if your hair was restored.
Key Takeaway
Losing hair is an unfortunate yet common experience for women. However, with scalp tattoos, you don't have to worry about losing your hair.
Mostly, women lose hair due to genetics, age, and lifestyle. Scalp tattoos ensure you don't have to worry about such causes.
Although scalp tattoos don't help regrow your hair or stop hair loss, they cover the bald areas.
Once you get a scalp tattoo treatment, be sure to avoid water on your head for a few weeks.
What Causes Hair Loss?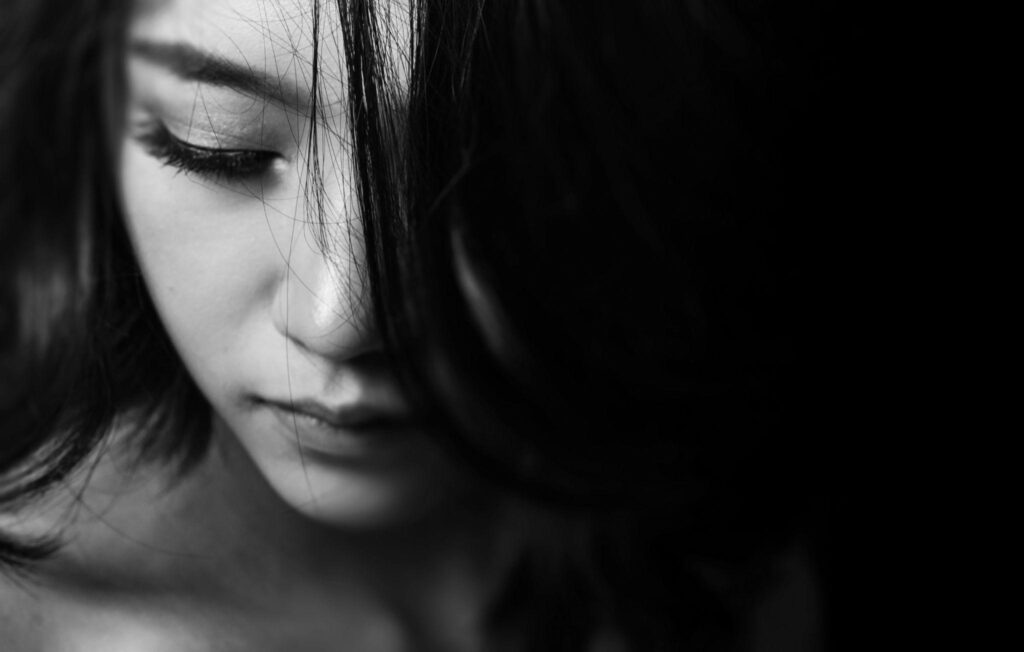 Hair Loss in women is caused by so many natural and unnatural reasons. Some of them are:
1. Genetics:
It could be that someone in your bloodline is naturally bald. If you grew up lacking hair at specific parts of your hair, then this might be the case.
Also, if you are losing hair quickly over the years, it could be that your mother, father, grandmother, or grandfather had hair loss issues too.
2. Age:
Another contributing factor to hair loss is age. As we grow older, the rate at which our hair grows slows down. However, this factor is more strongly observed in men than it is in women.
That's why men grow bald as they grow older. However, women also grow bald.
3. Lifestyle:
The kind of lifestyle you lead also affects your hair growth.
Excessive drinking, smoking, drug abuse, and a poor diet can cause hair loss or slow down your hair growth.
With this, it is essential to live healthily. Not just for your health but for the sake of your hair growth.
You can also lose hair when your health is going downhill or you have certain diseases like cancer.
What is a Scalp Tattoo?
Scalp tattooing is also known as scalp micro pigmentation (SMP). It is the use of permanent pigments to create layered dots in different shades of black to recreate a similar look of a shadow on your scalp.
This process is called pointillism. Its purpose is to give you a natural-looking depth and definition.
A scalp tattoo is more permanent than a permanent tattoo. For the best look, ensure you get this done by a skilled scalp micro-pigmentation practitioner.
The practitioner simply works to make sure the dots look as natural as possible. In the end, they are supposed to look like hair follicles that blend in with your skin complexion.
What You Need to Know About Scalp Tattoo for Women?
There are a total of three sessions. Each session usually takes about four-five hours.
Before the treatment, take a shower and wash your scalp. This is because, after the treatment, you won't be allowed to wash your scalp for a while until the pigment settles.
Of the three treatments, you can decide to get only one or two. The number of treatments you get depends on what you need. For example, if the pigment is to be applied on a large scalp area, then you know you are not getting only one treatment.
For more than one treatment, each treatment will be scheduled at least two weeks apart. This helps the pigment in being as permanent as possible and prevents early fading.
Within these weeks of waiting, you should avoid swimming, steam rooms, showers on your head, and excessive sunlight. In addition, avoid activities that make you sweat excessively. All these reduce the quality of the process.
How Much is a Scalp Micropigmentation Treatment?
The cost of a scalp tattoo for women varies. Nevertheless, the general price per session is usually from $400-$1000.
Naturally, the price you would get for two sessions will be more expensive than that of one session. Similarly, the cost of three sessions will be more expensive than that of two sessions or one.
Also, the place you are getting your scalp tattoo treatment determines the price. If it is a popular, fully equipped, and quality service rendering place, you are certain to be charged a lot.
Conclusion
Getting a scalp micro pigmentation is a great way to deal with hair loss. Scalp tattoo for women and men is widespread. With this process, you can redeem your glorious look.
Did you enjoy this guide on women's hair loss treatment? Did you learn something new about scalp tattoos for women? If you have any questions, please don't hesitate to let us know in the comment section.
Enjoy This Article? You May Also Like: