Scalp micro pigmentation is a tested and trusted method of hiding hair loss. It is a process used by physicians and patients worldwide. SMP gives a long-lasting illusion of full hair, thus, widespread patronage. As fulfilling as the result is, patients can't help but wonder how many SMP sessions are needed to achieve perfection. Albeit this is a question for your doctors, we'll throw some light on it.
Key Takeaways
The scalp micro pigmentation procedure is somewhat lengthy as it involves the layering of hues. Therefore, you can't just pay one visit to the hospital or clinic and leave. You have to return a few times subsequently after the initial procedure before it is complete.
Normally, SMP sessions range between two and four but vary according to person based on several factors. These include the kind of hair loss and the extent of the damage. But, within 2-3 months, the process should be complete.
SMP Sessions
You should never book a single session of SMP, although some practitioners offer it. If you do, you're most likely to get a bad hair job with a cranky hairline and an unnatural finish. That being said, a proper scalp micro pigmentation requires a minimum of two sessions.
It could extend to three or even four sessions. Ensure to sit for however many sessions your case requires. After all, what you desire is perfection, and it needs time for detailing. So, stay far away from rush jobs.
The SMP duration for each session is between two to five hours. The practitioner starts lightly during the multiple sessions and gradually increases density. This currency is perfect density and a 3D outlook.
Quality is the essence of timing, ensuring gradual quality and color development. The result of the first session is pretty good, but subsequent sessions ensure acute detailing for a natural look.
Spacing SMP sessions is necessary to ensure that the skin has adequate time to heal before proceeding. Then, during recovery, patients can decide on the desired hairline or other adjustments to be implemented.
The first session involves trimming, hairline design, and micro dotting. During the second session, the practitioners will trim your hair, clean your scalp, and note desired alterations to the hairline symmetry.
They will layer up the microdots and increase the density. Finally, in the third session, the specialist covers all layers, adds dimension, and gives the hairline a natural finish.
The fourth session is the touch-up, which is done after two months. The touch-up session assesses and analyzes the job for fading and adds the final touch.
Scalp Micro Pigmentation Tips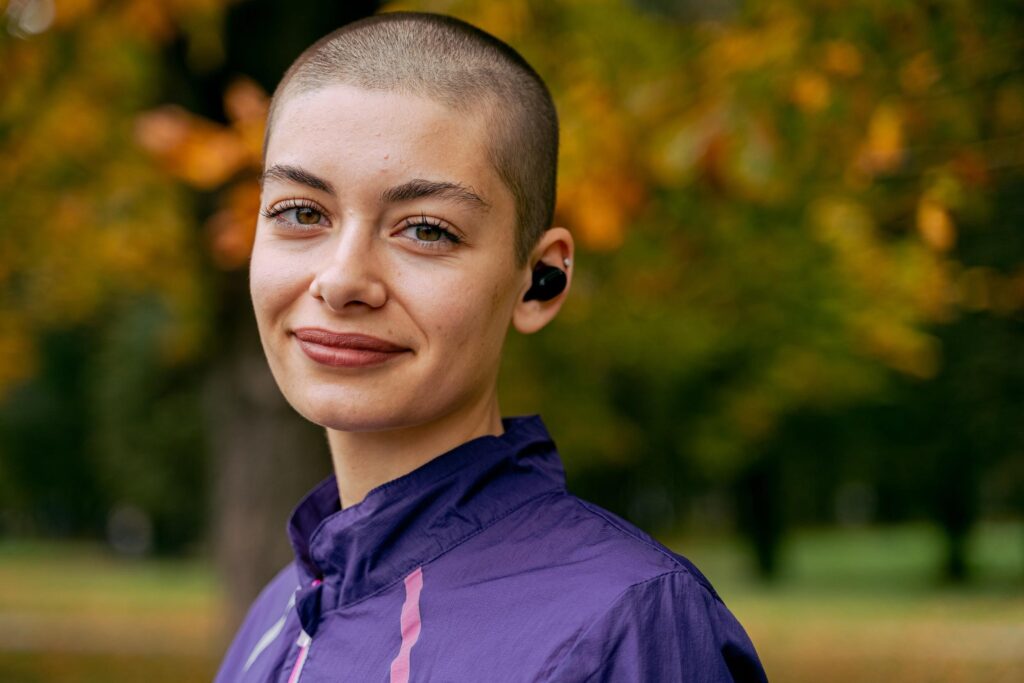 Before your hair tattoo first session, you will sit for a consultation with the doctor. The doctor will address you, give instructions, and answer your impending questions. However, we know that no one wants to book SMP sessions while clueless.
So, here are tips to guide you through the entire process.
Do good research and gather information about the entire process.
Ask for recommendations of a seasoned specialist in your location.
Check to see that your insurance covers the process. If it doesn't ensure that you are financially buoyant enough to afford it.
Take a shower before each SMP session.
Protect your scalp from moisture and wetness after each session. So, you should avoid washing your scalp, swimming, or visiting a sauna.
Do not stay in hot environments that may cause perspiration or make you sweat excessively.
You should protect your scalp from the sun's rays after scalp micro pigmentation is done. You can wear a hat for a week. Less exposure to the sun means better retention and permanence.
Moisturize your scalp and apply sunscreen after treatment.
Ascertain that you aren't allergic to the pigments or ink before you begin.
Avoid touching your scalp during the healing process.
With these tips, you should be able to post SMP care sufficiently between sessions and after the whole procedure.
Conclusion
Scalp micro pigmentation is a non-surgical procedure that many people use. Though it is effective, long-lasting, and gives a natural finish, it requires multiple sessions. Moreover, SMP sessions are not time-consuming, so you shouldn't mind undergoing it severally.
Hi there. If you're planning to undergo SMP sessions, you'll have to schedule your calendar a bit. However, if you need more information on SMP sessions or help to book one, don't hesitate to let us know through the comment box below.
Enjoy This Article? You May Also Like: