If you suffer from baldness or hair loss, chances are that you might have come across the term 'scalp micro pigmentation' during research. The next question that may come up is, "is scalp micro pigmentation painful?" when considering undergoing the procedure.
Do not worry if the question above is one of the many on your mind. By the end of this piece, you'll be armed with the answer to the question and more information, so you'll feel confident about getting your solution.
Key Takeaways
Scalp micro pigmentation is an effective non-surgical procedure that combats baldness. Also known as hair tattoo, the procedure artificially replicates hair follicles and gives the impression of hair growth. The process takes 3-5 hours with an average of 3 sessions to get a perfect result.
You may ask, "with numerous sessions, is scalp micro pigmentation painful?" Well, it depends on your SMP pain tolerance level. Some feel slight discomfort, a mild tingling, or slight pain. Anyways, it hurts less than a regular tattoo.
What is Scalp Micro Pigmentation
Scalp micro pigmentation or hair tattoo is a non-surgical procedure that involves using pointillism to replicate hair follicles. It produces the illusion of a wiffle cut on thinning and bald hair. It is also effective in hiding hair transplant scars and burns.
The process is done superficially such that the needle penetrates the epidermis and deposits pigmented ink into the skin. The ink color matches the hair follicle color to give a uniform look. Though it is a permanent treatment, it can be tweaked, retouched, or removed using laser technology.
The procedure has no known side effects, but practitioners normally perform a test to ensure the patient is free from ink allergy. Though local anesthesia is not used, the SMP practitioner usually applies topical balms and ointments to the scalp before beginning.
If you're wondering how much you'll have to spend on this procedure, there is no fixed amount. The price varies based on certain factors. Your location is one of the determinants since some states and countries offer cheaper healthcare facilities & medical services.
The clinic and specialist you'll patronize is another factor. Different practitioners charge different rates. However, don't fall prey to desperate unqualified folks who lower the bar just to get some cash.
You should ask to see the doctor's certification to ascertain competence before proceeding. This action avoids the risk of a low-quality job with an unnatural finish.
The last major factor is the extent of hair loss. The price of scalp micro pigmentation for hair loss is determined by the area needing coverage. So, the more hair loss, the higher the price.
However, don't fret because the procedure is still affordable despite all of these.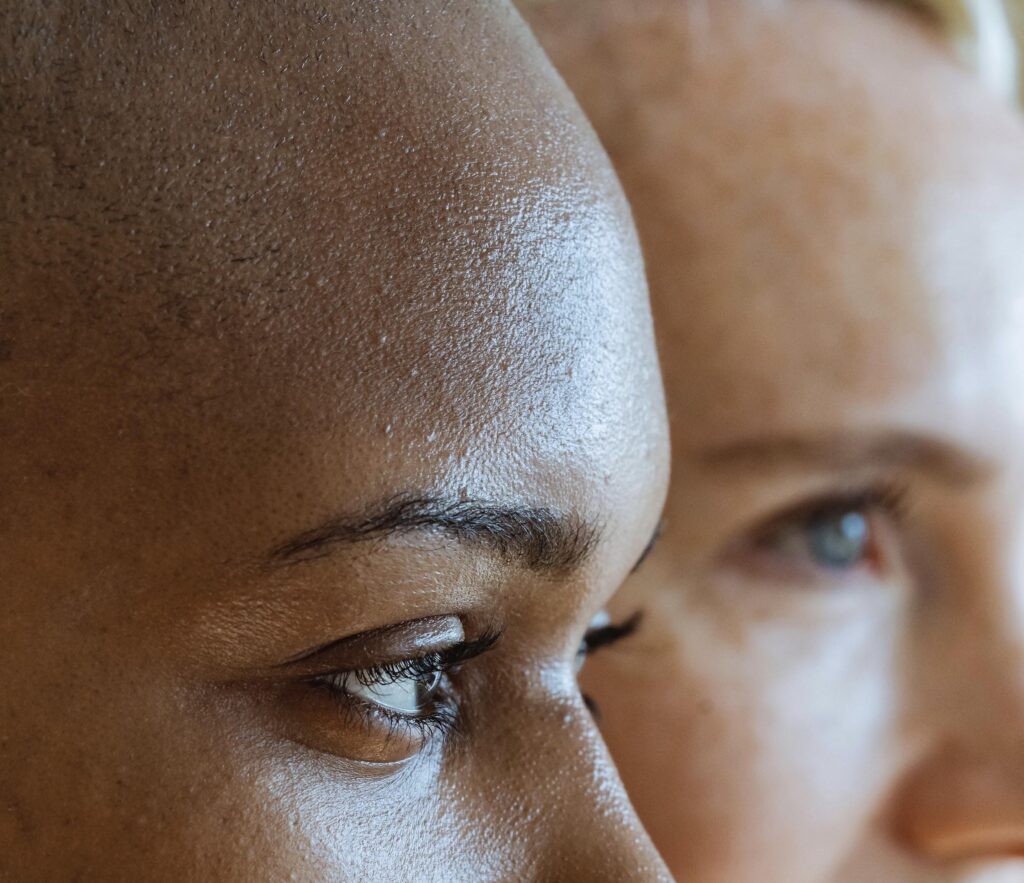 How Painful Is Scalp Micro Pigmentation?
Now, to the question that begs an answer – Is scalp micro pigmentation painful? Well, the process is a natural one that involves penetration of your skin with a needle, although not so deep. Therefore, it isn't out of place to feel a little pain.
However, the pain level varies individually depending on pain tolerance levels. Some people have described a feeling of slight discomfort, and others say it's a buzzing, tingly sensation. Only a few patients have experienced a slight headache after the process.
In all this, the fact remains that it is less painful than getting a tattoo. Also, the headaches are mild and dissipate without the use of painkillers.
The process is done using an electric device whose needle is powerful enough to penetrate the tough skin of the human scalp. After penetration, different hues of dots are layered into the upper dermis to replicate hair follicles, thus projecting the illusion of more hair.
SMP is a procedure that can be done within a few hours. However, it takes two to five hours at most. While it is fast, it is not done at once and requires multiple sessions with an interval of 14-25 days. The time gap is necessary because it is a layering procedure, and the scalp needs enough time to heal after each session.
Conclusion
SMP is one of the best permanent solutions to intense hair loss like balding. Is scalp micro pigmentation painful to undergo? It hurts a little bit, but it's nothing you can't endure.
So, if you're suffering hair loss and want an affordable, permanent solution, go for SMP. First, however, ensure that you're in the care of a certified practitioner whom you can trust.
Hello reader, did you enjoy reading this? If you did and require more information, do not hesitate to ask questions using the comment box below. We promise to reply swiftly, and we look forward to hearing from you!
Enjoy This Article? You May Also Like: